The forex trading and the stock trading, are two of the most popular markets for traders of assets. Making the right decision when choosing one of these markets to trade in can be challenging, and there are numerous aspects to take into account. One of the biggest reasons some traders choose to trade forex market over the stocks is its better leverage capacity. However, the most important basis for forex vs stocks selection can be the trader's or investor's trading style and risk tolerance.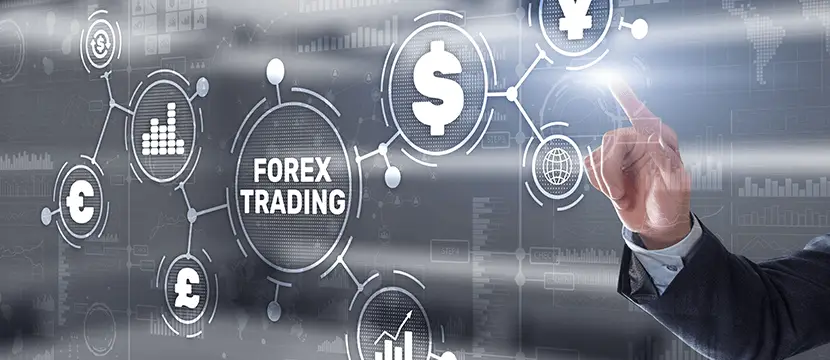 Prime difference between Forex Trading and Stock Trading?
Leverage
In stock trading, even 2:1 leverage is available for traders with a margin account. Day traders, on the other hand, can trade with up to 4:1 leverage if they initiate and close their positions in a single day and keep an account balance of at least $25,000. But it also includes a few conditions to be met and also, and you can only leverage the stock market if you have a margin account, which is not available to every investor.
On the contrary, online forex trading is very different. You must open a forex trading account in order to be eligible for leveraged trading. There are no qualifying requirements for it. Although the exact leverage cap varies by brokerage, many traders can expect having access to up to 50:1 leverage.
Liquidity
A market with large volume trading typically has great liquidity leading to tighter spreads and cheaper transactions. One of the key benefits of trading the forex market as opposed to the stock market is that significant currency pairs often have exceptionally low spreads and transaction fees.
Trade Pairing
Currency quotes in currency trading are always given in currency pairs. You must take into account both the economic health of the nation against whom you are dealing as well as the economic health of the nation whose currency you are using. Does one country have better political prospects, a higher GDP, or more job growth than another? These are the questions to be considered before selecting type between Forex Trading and Stock Trading.
Trading Hours
The trading hours for stocks in India are from 9 a.m. to 3 p.m. Besides, the markets are closed on weekends and public holidays. The foreign exchange market is always active, 24/7. The forex market offers more freedom in terms of timing because it moves faster than other markets. Forex traders can trade around the clock if they choose, while stock market traders must wait until the markets open in the morning.
Forex vs Stocks: Which one should you trade?
Stock Trading Features
Stock trading can be more easily understood. When it comes to buying stocks, understanding the broader economic context is always helpful, but buying a share of ownership in a company is a simple concept. This, combined with a highly regulated environment, can put some traders at ease and help them focus on their trading strategy, however, professional traders may find that stock trading actually has more risks, a result of how currency pairing works. When the stock market falls, you can make money by shorting it, but that comes with extra risks.
Forex Trading Features
In forex trading, you can go short on a currency pair just as easily as you can go long. The two positions present similar risks. No additional precautionary transactions are required to limit losses. Shorting a stock can risk you to suffer unlimited losses. Your online forex trading broker is likely to force you to close your short position if you take it up, so it's not likely to happen in practice. However, many experienced investors use stop-loss and limit orders to protect themselves from this risk.
Key Takeaways
When making your trading decisions, you need to take into account your trading style and financial goals. If you're looking for an exciting and fast-paced trading environment, forex is great for short-term traders, such as day traders, scalp traders, and swing traders. If you want to take advantage of short to medium term trends or lesser volatility, the stock market may be right for you.